When I started buying old houses almost 20 years ago, I received some extremely good advice from my father. If a house has a dry basement, and a sound roof, all the rest can be fixed. A leaky roof leads to rot and mold, and the same with a wet basement. When we toured Cool Hollow House, I noticed the basement was extremely dry, had a sump pump, and even a low pile carpet in part that was bone dry. The basement walls are at least 1.5 feet thick limestone. The foundations most likely supported an earlier structure built in the 18th century.
The roof was a bit of a different story. It was evident that the stack pipe that ran from the roof down into the second floor bath was leaking, and causing mold. The old standing seam metal roof was installed over the old cedar shingles sometime around 1930. The roof, now closing in on a century old was growing tired.
Note the peeling roof and rust. c.2015 before purchase.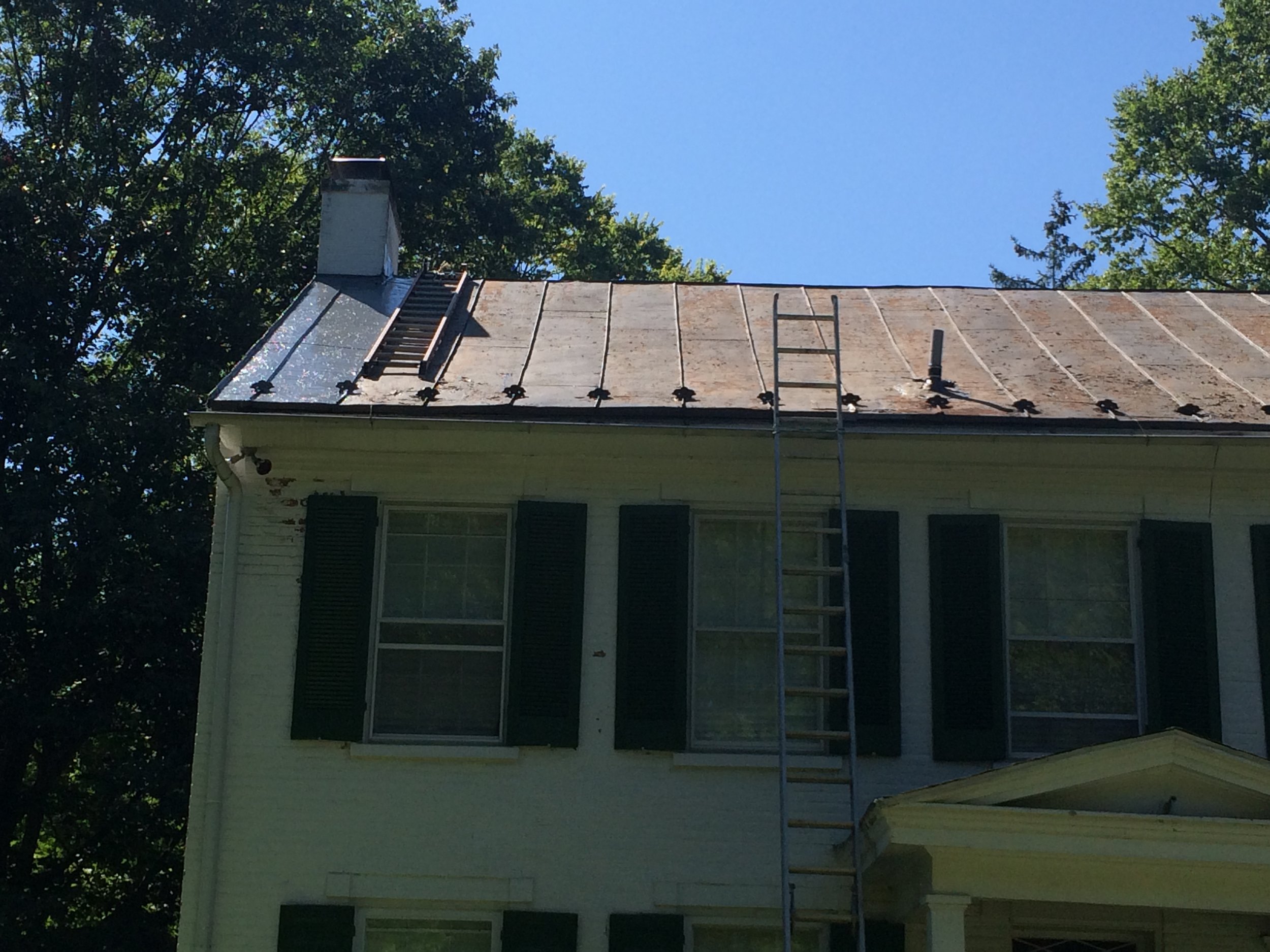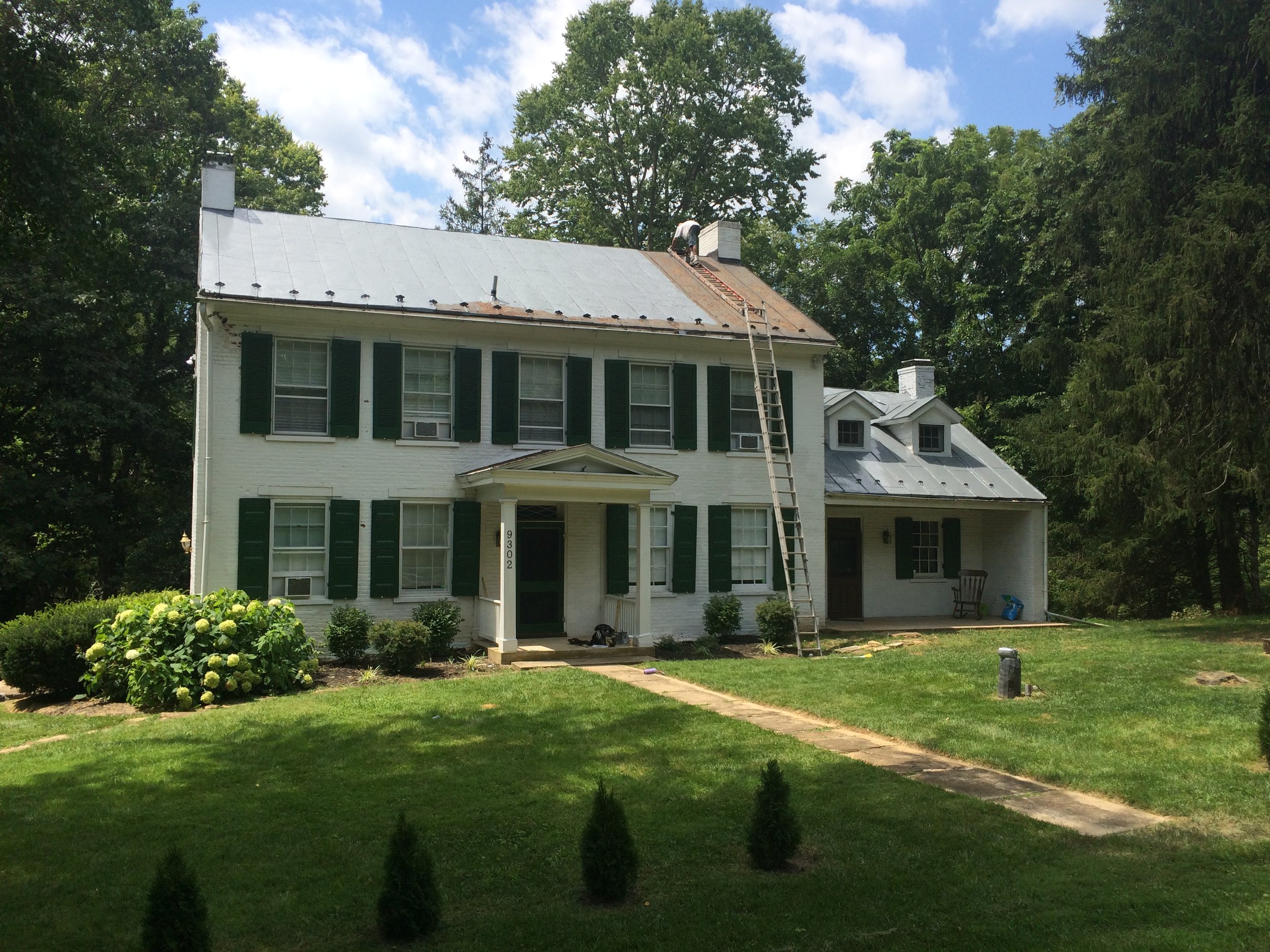 The inspector advised us that we could get "a few more years" out of it if it was scraped and painted one last time. So we did, and it lasted us just about 3.
We had to have some spots sealed this winter as a few spots were starting to leak again, and the gutters have started to sag further. Being a house with National Landmark status, any changes the house may undergo need approval from the historic Trust
So we were given 2 options….
1. Replace the standing seam metal roof, in the historic manner, meaning no ridge caps, and more narrow panels (maximum of 18", 17" preferred).
2. Remove the 1930 standing seam, and replace the old cedar shingles with new cedar shingles.
Both options would be lovely, no doubt, and both carry a VERY lovely price-tag. It was almost immediately decided that the standing seam was the better choice for longevity. We received 4 quotes, and interviewed each contractor. The quotes ranged from $20,000-$55,000. We ended up going with one that was middle of the road, and a man that is truly an artist in his craft.
Almost all but the one we decided to work with wanted to tear off the 19th century cedar shakes that can be seen while in the attic. This was something we were nearly non-negotiable about. And were very torn about it. We felt they are really beautiful, to look at, and as he said, "I would rather look at those than plywood, and besides, the existing roof was installed over them 90 years ago, why can't we again?"
The roofing material that will be used is Englert. And we will have the half round gutters replaced in kind.